My supervisor, Shelby, posing with my "hardware", a Little Gem II.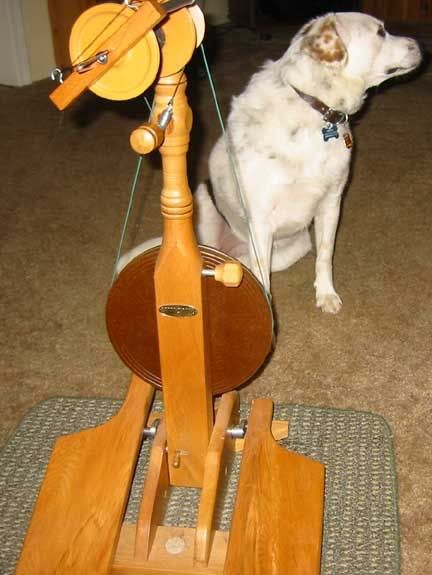 And on the wheel ---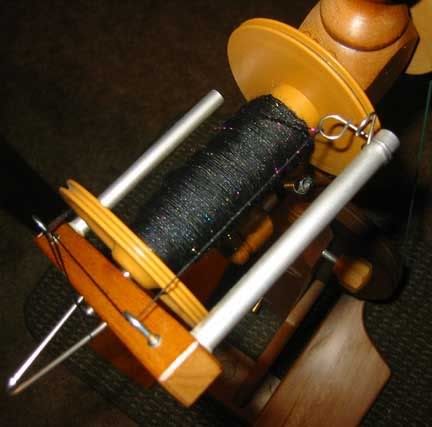 --- the beginnings of 250g of "Black Rainbow" a dyed, Halfbred wool blended with 10% rainbow glitter. I bought it from the Aurelia booth at Fibrefest International. I'm spinning it fine, to become a 2ply laceweight.

I hope to use the finished yarn for a beaded, evening type shawl to use in the holiday season. I still haven't picked a pattern though. Any suggestions? I'd like something reasonably complex --- not just one stitch pattern throughout, and I seem to lean toward triangular or faroese shawls though I would consider others.