Thanks Tyler! Your suggestion to use my umbrella swift as a skein winder worked. At first I resisted the idea thinking how awkward it would be. Then I read somewhere else in the blog-o-sphere (can't remember exactly where) that it works well if the swift is mounted sideways, on the table leg, instead of in its usual position on a table top.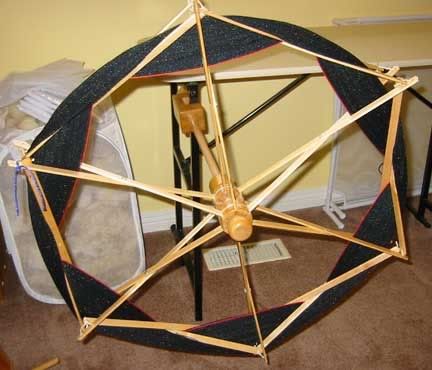 Well, look at that! It does work. I tied a non-stretchy string into a circle of exactly 2 yards and then opened the swift until it fit the string. I then tied a colourful piece of yarn to one section of the swift as a marker. Rotating the swift around and around by hand (easily done by hanging onto one of the 'spokes') I counted each pass the marker string made.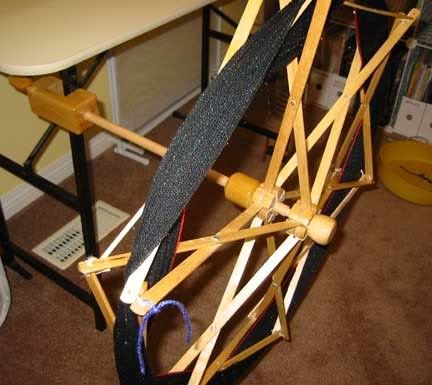 I have at least 760 yards of 22 WPI, 2 ply laceweight in one continuous strand. (The handspun wasn't as tight on the swift as the measuring string was so I figure each 'lap' was slightly more than the 2 yards I counted.) I have a wee bit more that I have Andean plyed from what was leftover on one of the bobbins after plying. I'll likely use that bit for my gauge swatch/es.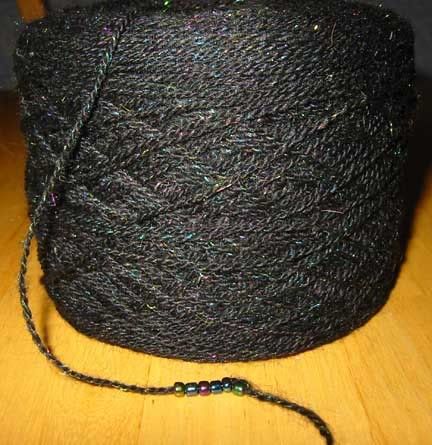 The beads are leftover from another project. There won't be enough to do the shawl, but they match so well that I'll take them with me when I'm hunting down some more. I think I know where I got them.