Hello all,

My name is Megan, but I blog under the named Duchess. I am very excited about this project and delighted that Teresa and Kirsten (and others?) started up this KAL. I know it's going to help me stay motivated on such a large undertaking.

So, here's the intro to my project.

I will be spinning a lovely 50/50 Alpaca/BFL mix that I acquired last year at Oregon Flock and Fiber Festival. I bought a pound of it I loved it so much and so will have plenty for more than just this shawl.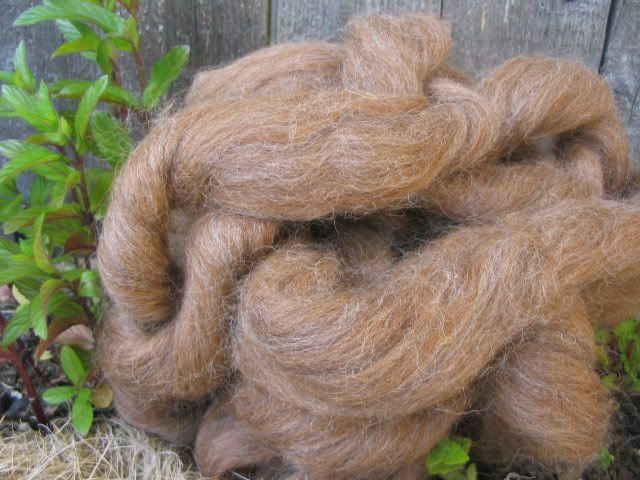 I originally tried to spin it into a 2 ply worsted, but it would have none of it. This fiber insists that it will be a lace weight, who am I to argue with the will of the fiber? These itty bitty singles will be plyed into a 2 ply lace weight.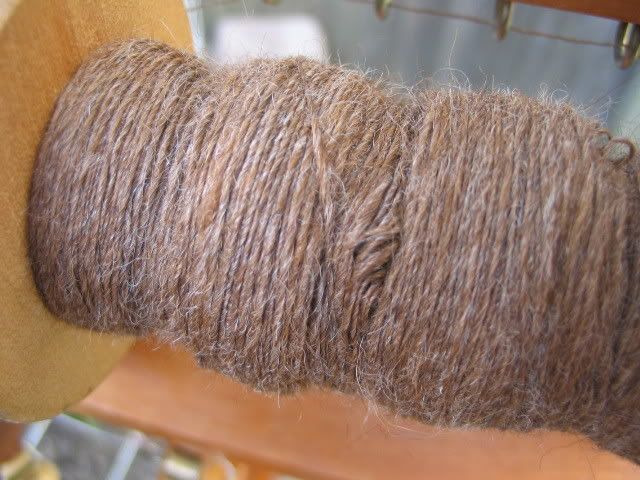 And all of this will be accomplished on my beautiful old Ashford Traditional named Tara.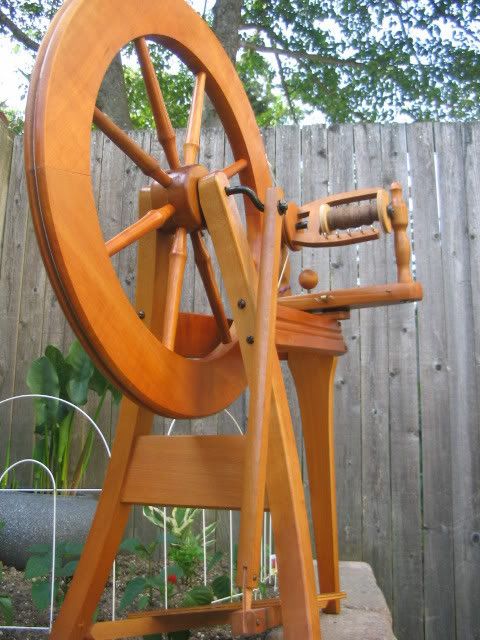 I haven't decided on a shawl pattern, but was intrigued by the article in the newest Spin-Off (I just got mine yesterday,) about a woman who spun the yarn for and then knit her friend a Faroe Island shawl. I am interested in the shaping of this type of shawl and will be doing more research on them.

Here is poor photo of the photo in the article.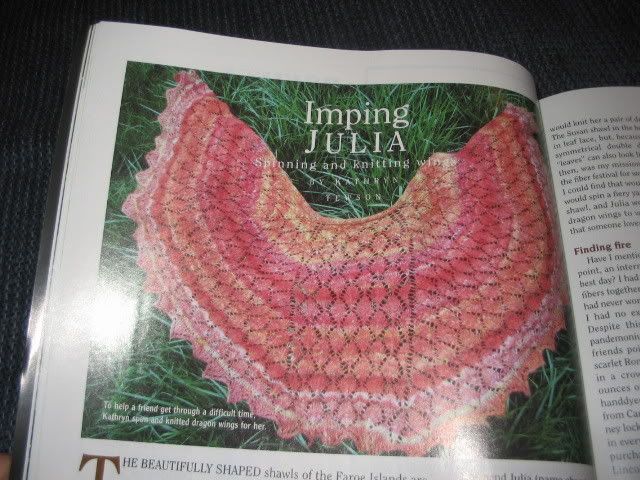 (photo credit goes to Spin-Off Magazine, summer 2007 issue)

I've been enjoying seeing what everyone else is planning and can't wait to see both the processes and the results.

Thanks for letting me join!