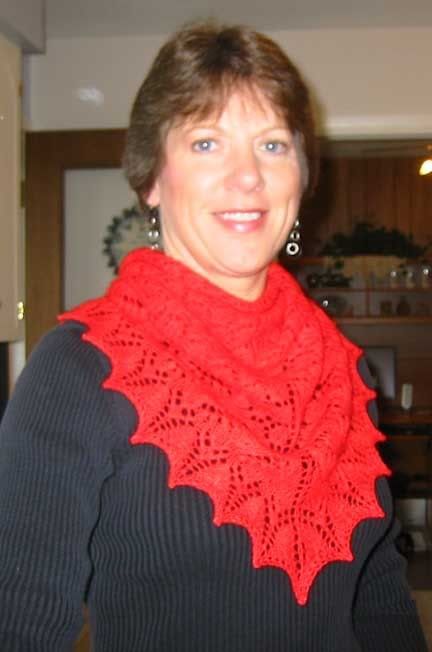 Hi. My name is Marlene. Thanks for allowing me to join the group.

I've only been spinning for about 2 years now but I learned to knit over 40 years ago. I love to knit lace and have completed several shawls, including the Swallowtail Shawl above, which was knit in my own spindle-spun 2 ply. There are more details about it on my blog, "Wovenflame", if you are interested.

I'll be back over the next several days with pictures of my "hardware", current "software", and perhaps some ideas of where I will be taking it.