I don't think I've ever had one of these large, Majacraft bobbins so full! I plyed and plyed and in the end I got nearly 250g of 2 ply laceweight (22 WPI) on there. I'd love to tell you how many yards that made but ----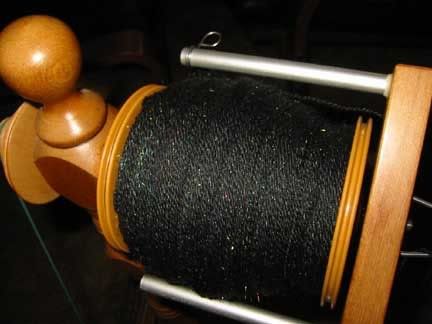 --- when I had counted off well over 300 wraps (on a 2 yard niddy noddy) the piece of junk broke under the strain. I knew it was cracked, and I've ordered a new one, but I was hoping the loosely jointed, weak, poorly designed, piece of good for nuthin' kindling would hold together long enough to finish this job. As it was I had to yelp for help before hundreds of yards of handspun became hopelessly tangled.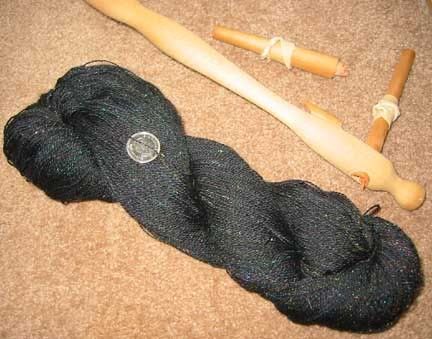 I quickly finished winding the skein while my husband held it on his outstretched arms. *whew*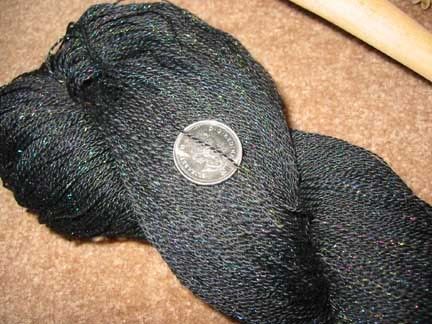 It's had it's bath and is hanging (perfectly balanced, *woo hoo*!) to dry. Hopefully I'll be able to borrow a yardage counter to get an accurate length before choosing a shawl design.