Hi All:

I am new to Spun Stitches. I've been spinning for over two years--started with spindle, now have a Babe Production, and am drooling over a Majacraft. I enjoy spinning laceweight to fingering weight. I caught the lace spinning bug, and make shawls out of it. The most current spinning project is some self, handpainted superwash roving.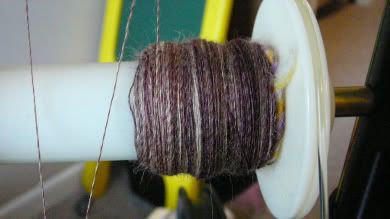 The most recent, completed spun stitches is a laceweight yarn turned into a flower basket shawl.
Please check out the
blog
for more projects. I can't wait to see more of your inspiring creations.