I've finally chosen a pattern, or rather, it has chosen me. You might recall that I was looking for a triangular shawl, with several more challenging patterns within it? I said that I didn't want to do a stole.

Well, seems I will be doing a stole after all. I've succumbed to the Mystery Stole 3 Knit-a-Long fever. I'll be doing it with my handspun black 2 ply laceweight, so it should fit with this knit-a-long as well.

Here's my beginning, "clue one" (the first 100 rows) complete.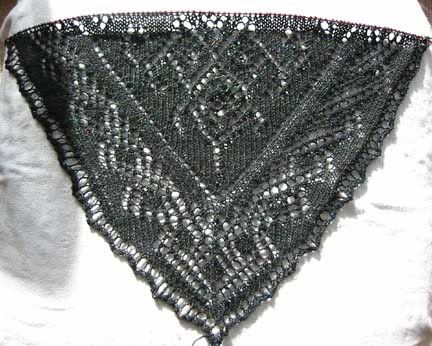 I've tried to capture the sparkle of the rainbow angelina in the handspun and the glint of the "oil slick" beads, but both are not easily captured by a camera. In real life they are quite impressive.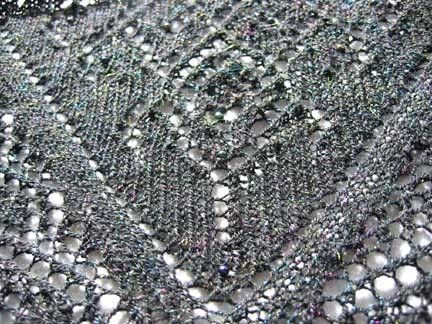 www.wovenflame.blogspot.com